Are you hungry?
Product lineup
We offer a full line of Fresh & Smoked Meats, Seafood, USDA Choice Beef, Pork, Poultry, Buffalo and Lamb, Meat Seasonings, Sauces and Rubs to the Fargo area.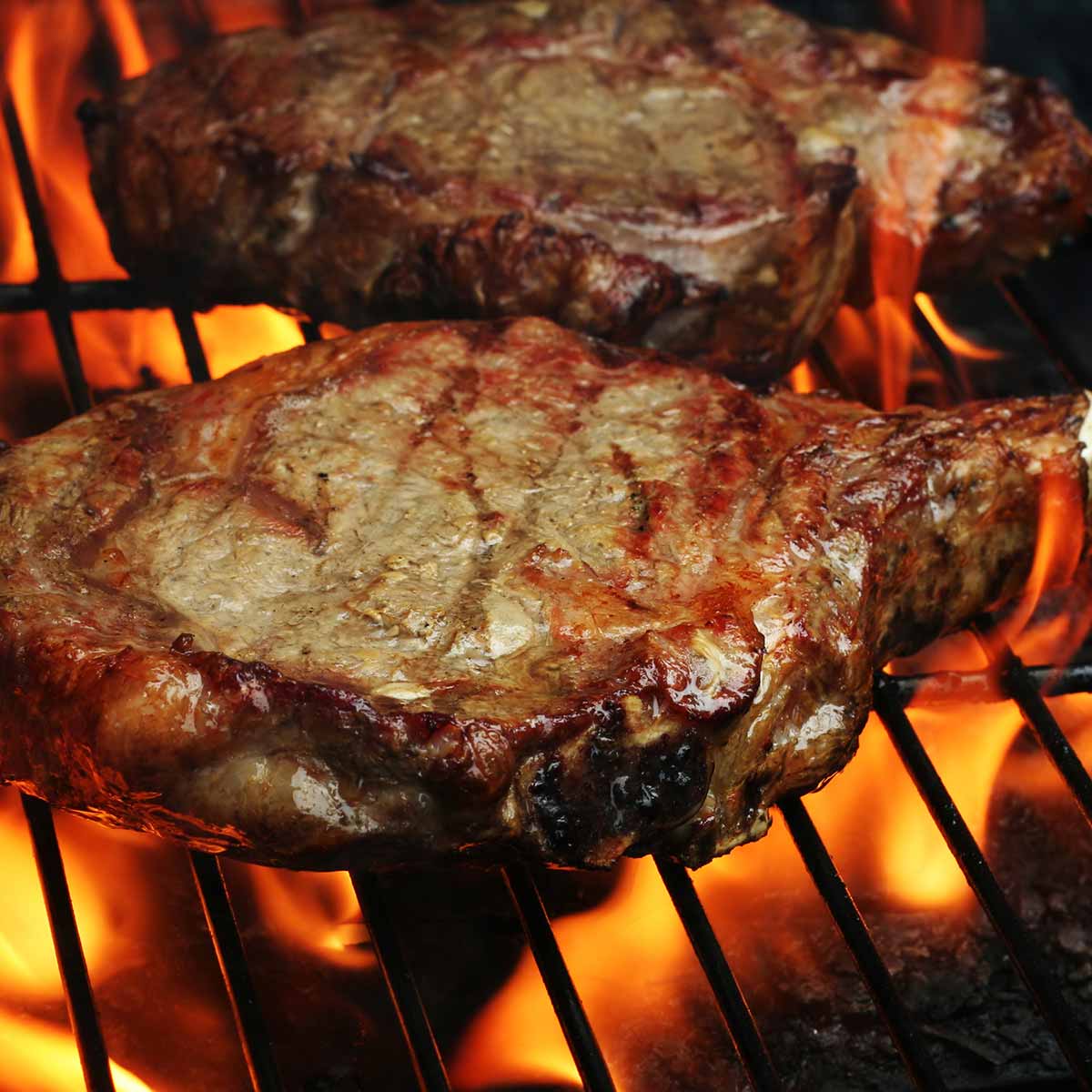 Steaks, Roasts & Ground Beef
Ribeye
Filet Mignon
Top Sirloin
T-Bone
New York Strip
Porterhouse
Bacon Wrap Sirloin
Flank Steaks
Tri-Tips
Bacon Burger
Chuck Roasts
Arm Roasts
Round Roasts
Beef Briskets
Lean Ground Beef (86-90% lean)
1/4 lb Lean Ground Beef Patties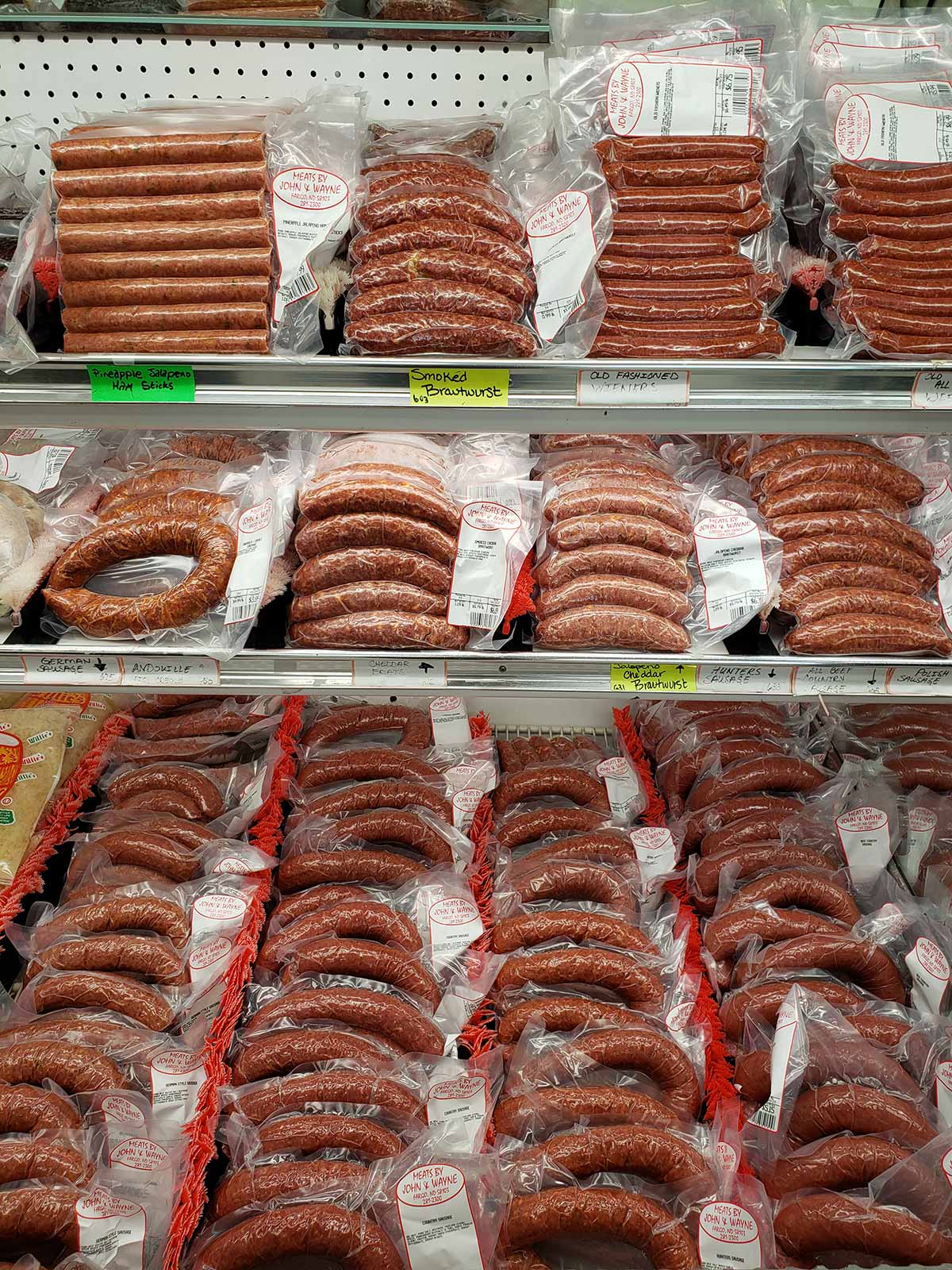 Smoked Meats & Sausages
Smoked Bacon
Cottage Bacon
Beef Bacon
Smoked Hams
Smoked Turkeys
Smoked Turkey Breast
Andouilles
All Beef Country Sausage
Country Sausage
Hunter's Sausage
Cajun Sausage
Polish and Maple Sausage
Smoked and Cheddar Brats
Assorted Brats
Italian Sausage bulk or links
Breakfast Sausage bulk or links
Potato Sausage
Chorizo Sausage
Assorted Summer Sausages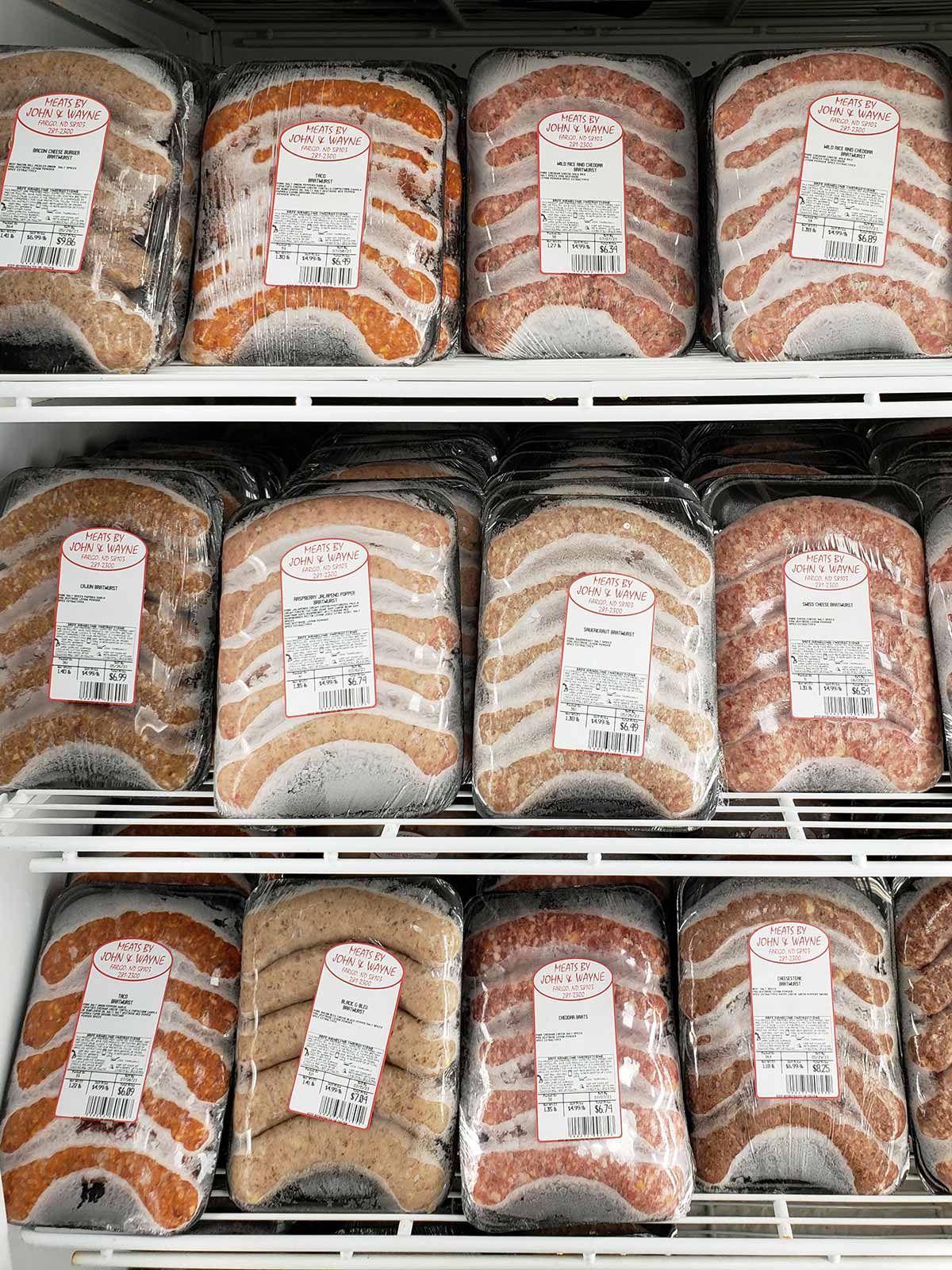 Fresh Bratwurst
Regular
Onion
Cheesesteak
Peanut Butter & Jelly
Sauerkraut
Blueberry
Pineapple
Cajun
Jalapeno
Black & Bleu
Hot Pepper Cheese
Wild Rice & Cheddar
Reuben
Pizza
Cheddar
Swiss Cheese
Beer
Taco
Strawberry Jalapeno
Dill Pickle
Bacon Cheeseburger
Seasonal Bratwurst
Peanut Butter & Jelly
Pumpkin
Thanksgiving
Still hungry?
More tasty products
Fish & Seafood
Walleye
Salmon
Lobster Tails
Crab Legs
Scallops
Shrimp
Halibut
Orange Roughy
Cod Loins  
Fresh Pork
Pork Chops and Roast, Bone in or Boneless
Side Pork
Country Ribs Regular or Boneless
Loin Back Ribs
Pork Tenderloins
Ground Pork
Poultry
Amish whole fryers
Boneless Breasts
Marinated Boneless Breasts
Chicken Parts
Ready to Eat
Barbecued Pork and Chicken
Smoked Pork Back Ribs
Many Varieties of Jerky and Snack Sticks
Deli Meats and Cheeses
Variety of Bread and Dairy Products
Packages
Pork Special
10# Boneless pork chops
15# Pork shoulder roast
5# Smoked country sausage
5# Bacon
5# Pork sausage
$189.00
Beef Special
15# Arm Chuck Roast
15# Lean Groun beef (90%)
5# Top Sirloin
5# Ribeye Steak or Roast
$289.00
These are samples of available bundles. Please allow 14-21 days to prepare.
The Reviews are in
Our customers say it best...
"The only place in Fargo I get my meat. Fair prices, friendly, knowledgeable staff."
Heather C.
Fargo
"Made my first visit here after moving from NYC. Reminded me of the meat booths in the Eastern PA markets from when I was a kid.
Friendly service, reasonable prices, and lots of options, including five kinds of summer sausage! I'll definitely be back again. This is a local business that deserves your support."
Thomas O.
Fargo
"I always go there for jerky meat or whenever I want offal. The prices are always decent, even with their thick cut bacon compared to the super market. They are always helpful and it is always nice to support a small business."
Eric S.
Fargo